Bridgerland Technical College
Each course within a program has an associated clock-hour value (e.g., 30 hours, 60 hours, 90 hours, etc.). Together all courses assigned to a program total the clock hours determined for successful completion of that program. Bridgerland Technical College utilizes a competency based system where students can progress at varied rates within courses while working toward successful program completion.
Students are permitted to remain in a course until they attain the required level of competency, so long as the student continues to meet standards of academic progress for the program. Students are encouraged to monitor their course progress for timely program completion just as they would monitor a project in a work environment with a specified deadline.
See the college's Academic Progress page in the Student Guide for more information about maintaining academic progress in a program, and policy 600.615 for additional information about repeating a course.
A Little About Bridgerland Technical College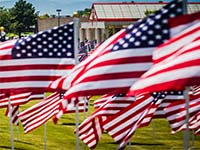 The mission of the Bridgerland Technical College is to deliver competency-based, employer-guided career and technical education to both secondary and post-secondary students through traditional and technology-enhanced methodologies. This hands-on technical education provides occupational education, skills training, and workforce development to support the educational and economic development of the Bear River Region.
Logan Campus
1301 North 600 West
Logan, UT 84321
Toll-Free: 866-701-1100
Local: 435-753-6780
TDD: 800-346-4128
Fax: 435-752-2016
Brigham City Campus
325 West 1100 South
Brigham City, UT 84302
Main: 435-734-0614
Toll-Free: 800-827-0614
Fax: 435-734-0431