Bridgerland Technical College
International students are defined as "non-immigrant" visitors who come to the United States temporarily on a student visa to take classes or online courses. Students at the College must be eligible to work in the United States as either a U.S. citizen or resident alien (one who possesses a green card or meets substantial presence as described by the IRS).
Schools must be certified by US Citizenship and Immigration Services (USCIS) to handle non-immigrant student visa requirements. Bridgerland Technical College is not certified.
Contact Student Services for more information.
A Little About Bridgerland Technical College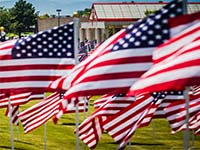 The mission of the Bridgerland Technical College is to deliver competency-based, employer-guided career and technical education to both secondary and post-secondary students through traditional and technology-enhanced methodologies. This hands-on technical education provides occupational education, skills training, and workforce development to support the educational and economic development of the Bear River Region.
Logan Campus
1301 North 600 West
Logan, UT 84321
Toll-Free: 866-701-1100
Local: 435-753-6780
TDD: 800-346-4128
Fax: 435-752-2016
Brigham City Campus
325 West 1100 South
Brigham City, UT 84302
Main: 435-734-0614
Toll-Free: 800-827-0614
Fax: 435-734-0431