Bridgerland Technical College
Student Standards
& Conduct
Students are expected to conduct themselves in a manner acceptable at an institution of higher learning and to simulate as closely as possible on-the-job working conditions. Students are in good standing when demonstrating good attendance, good work habits and ethics, and by maintaining a good attitude and professionally appropriate appearance and behavior.
Bridgerland Technical College has developed a set of standards and conduct that outline the rights and responsibilities governing the appearance, behavior and activities of all students. Students are charged with the responsibility of regulating their own conduct and respecting the rights and privileges of others. College rules and policies, and direction of faculty and administration are to be respected. Violations may result in discipline, suspension, or dismissal.
For more information, see Policy 600.609 Student Rights and Responsibilities.
A Little About Bridgerland Technical College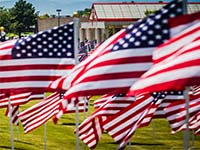 The mission of the Bridgerland Technical College is to deliver competency-based, employer-guided career and technical education to both secondary and post-secondary students through traditional and technology-enhanced methodologies. This hands-on technical education provides occupational education, skills training, and workforce development to support the educational and economic development of the Bear River Region.
Logan Campus
1301 North 600 West
Logan, UT 84321
Toll-Free: 866-701-1100
Local: 435-753-6780
TDD: 800-346-4128
Fax: 435-752-2016
Brigham City Campus
325 West 1100 South
Brigham City, UT 84302
Main: 435-734-0614
Toll-Free: 800-827-0614
Fax: 435-734-0431