Bridgerland Technical College
Student Standards
& Conduct
Bridgerland Technical College is concerned with the appearance of students/clients for whom they seek employment. Many agencies and organizations outside the College are interested in the matter of student behavior and appearance. Future employers speaking through advisory committees have made this position clear. In the classroom, shop, or laboratory, dress should conform with industry standards for safety and appearance.
Bridgerland Technical College students are considered adults and are charged accordingly with the responsibility of regulating their own conduct and of respecting the rights and privileges of others. Rules, policies, and regulations of the faculty and administration are to be respected. Failure to show respect for order, honesty, and classroom conduct as expected of College students is cause for suspension or dismissal.
Bridgerland Technical College attempts to simulate as closely as possible on-the-job working conditions in preparation for the placement of students. Students not complying with such conditions may be dismissed for the following reasons:
Not meeting the satisfactory progress requirements. Student status will be determined by the student's attitude, instructor recommendation, and the counselor's decision.
Failure to pay fees or take responsibility for making arrangements for payment.
Not maintaining academic ethics and honesty, including but not limited to: cheating; plagiarism; giving, selling, or receiving unauthorized course or test information; and infringing on copyright laws.
Additional infractions including, but not necessarily limited to:

Excessive "tardies."
Annoying, "clowning around," or otherwise disturbing other students or the instructor.
Lack of class materials or equipment, and chronic or repeated failure to make arrangements with the instructor in case of student difficulty in obtaining these.
Complete lack of cooperation.
Rude, discourteous behavior including, but not limited to, excessive or abusive profanity.
Horseplay in class. Horseplay around machinery will not be tolerated at all. Students will be removed from class.
Gross untidiness: neglect of personal hygiene.
Physical harm to others or threat of physical harm to others and dangerous or abusive usage of tools and materials.
Destruction of school property.
Theft of property belonging to the school or others.
Use of, possession of, or trafficking of controlled substances or drug related paraphernalia (illegal drugs) in class or on the premises.
Possessing, using, selling, or attempting to sell any firearm, facsimile of a firearm, knife, explosive device or firework, chemical weapons, flammable materials, martial arts weapons, or other instruments including those which can eject anything, or any other dangerous object which, when used as a weapon, can inflict bodily harm on or around school property or school activities or functions.
Frequent or flagrant willful disobedience of proper and legal authority by word or action.
Not complying with the Sexual Harassment Policy.
Failure to adhere to the Acceptable Use Policy (i.e., inappropriate computer use).
Failure to stay current on payment plans and/or course payments.
Failure to pay debts owed to the College including, but not limited to, tuition, fees, collections costs, and attorney fees for which they are liable.
Falsifying of the time clock.
A Little About Bridgerland Technical College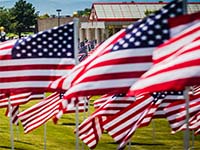 The mission of the Bridgerland Technical College is to deliver competency-based, employer-guided career and technical education to both secondary and post-secondary students through traditional and technology-enhanced methodologies.
Logan Campus - Main
Student Services
Monday: 8 am - 4:30 pm (We will be open at 7:30 am on the first day of registration)
Tuesday: 8 am - 6 pm
Wednesday: 8 am - 6 pm
Thursday: 8 am - 4:30 pm
Friday: 8 am - 4 pm
Sat/Sun: Closed
Brigham City Branch Campus 
Telephone: 435-734-0614
In-Person Hours Brigham City Branch Campus
Monday: 7:30 am - 4 pm
Tuesday: 7:30 am - 4 pm
Wednesday: 7:30 am - 4 pm
Thursday: 7:30 am - 4 pm
Friday: 7:30 am - 3 pm
Sat/Sun: Closed
Logan Campus - Main (Office)
1301 North 600 West
Logan, UT 84321
Toll Free: 866-701-1100
Local: 435-753-6780
TDD: 800-346-4128
Fax: 435-752-2016