Bridgerland Technical College
Suspension/
Probation/Dismissal
The instructor and student are encouraged to engage in a constructive problem solving discussion to resolve presenting issues. The instructor has the responsibility to advise the student that further issues may lead to a change in student status. The student may be placed on probation as a result of this conference. Terms of probation are to be determined by department policy. Problems occurring under probationary status do not require a new conference and may result in termination. If the Associate Vice President for Student Services sees a need, an additional conference will be scheduled during the probationary period. Instructors can recommend probation or suspension and may physically remove any student who is a clear and present danger to himself/herself or others, but must document this action fully and immediately thereafter. Any student who feels that the charges against him/her, or actions taken as a result of such charges, are unfair or otherwise prejudicial may submit this matter to appeal under the grievance procedures as outlined in the College's Student Grievance policy 600.608.
A Little About Bridgerland Technical College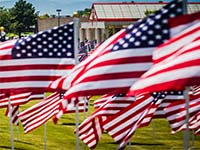 The mission of the Bridgerland Technical College is to deliver competency-based, employer-guided career and technical education to both secondary and post-secondary students through traditional and technology-enhanced methodologies. This hands-on technical education provides occupational education, skills training, and workforce development to support the educational and economic development of the Bear River Region.
Logan Campus
1301 North 600 West
Logan, UT 84321
Toll-Free: 866-701-1100
Local: 435-753-6780
TDD: 800-346-4128
Fax: 435-752-2016
Brigham City Campus
325 West 1100 South
Brigham City, UT 84302
Main: 435-734-0614
Toll-Free: 800-827-0614
Fax: 435-734-0431