Bridgerland Technical College
Utah law requires all individuals to wear industrial quality eye protection devices while participating in or observing industrial education activities involving hot molten metals; the operation of equipment that could throw particles of foreign matter into the eyes; heat-treating, tempering, or kiln firing of any industrial materials; gas or electric arc welding; or caustic or explosive material. See Utah Code 53G-9-206.
The college environment attempts to replicate on-the-job working conditions in preparation for employment. Students are expected to conform to industry standards for safety and appearance by using appropriate safety equipment and wearing industry-prescribed clothing. See Policy 600.609 Student Rights and Responsibilities and the individual Educational Program page (https://btech.edu/programs/) or course syllabus for more information.
A Little About Bridgerland Technical College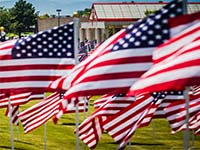 The mission of the Bridgerland Technical College is to deliver competency-based, employer-guided career and technical education to both secondary and post-secondary students through traditional and technology-enhanced methodologies. This hands-on technical education provides occupational education, skills training, and workforce development to support the educational and economic development of the Bear River Region.
Logan Campus
1301 North 600 West
Logan, UT 84321
Toll-Free: 866-701-1100
Local: 435-753-6780
TDD: 800-346-4128
Fax: 435-752-2016
Brigham City Campus
325 West 1100 South
Brigham City, UT 84302
Main: 435-734-0614
Toll-Free: 800-827-0614
Fax: 435-734-0431