This course will provide an introduction to basic sewing techniques, sewing equipment and operations of a sewing machine and serger. Body measurements, reading and layout of a pattern and appropriate fabric selection for different garments will be covered. Students will create samples of a variety of sewing techniques as well as constructing two simple garments using a commercial pattern. This course fulfills credits toward the Outdoor Product Design and Development degree.
Objectives:
Demonstrate knowledge of the basic sewing machine and serger parts and how to operate the machines correctly.
Analyze the characteristics, performance and care of specific textiles and select fabrics for appropriate end-use.
Analyze body measurements and proportions and choose an appropriate pattern.
Demonstrate the ability to correctly layout a commercial pattern for efficient use of fabric.
Ability to follow the instruction guide correctly on a commercial pattern.
Produce two quality garments using proper construction techniques and seam finishes that are appropriate for fabric type and garment. 
Minimum of 5 students must register to run the class.
Registration Code
Logan (LC)
| Class Date | Day | Time | Code | Cost |
| --- | --- | --- | --- | --- |
| Jan 8 - March 19 | Tu Th | 6-9 pm | FASH 1720 02 LC | $150 |
A Little About Bridgerland Technical College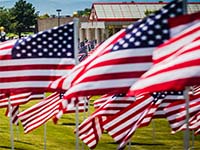 The mission of the Bridgerland Technical College is to deliver competency-based, employer-guided career and technical education to both secondary and post-secondary students through traditional and technology-enhanced methodologies.
Logan Campus - Main
Student Services
Monday: 8 am - 4:30 pm (We will be open at 7:30 am on the first day of registration)
Tuesday: 8 am - 6 pm
Wednesday: 8 am - 6 pm
Thursday: 8 am - 4:30 pm
Friday: 8 am - 4 pm
Sat/Sun: Closed
Brigham City Branch Campus 
Telephone: 435-734-0614
In-Person Hours Brigham City Branch Campus
Monday: 7:30 am - 4 pm
Tuesday: 7:30 am - 4 pm
Wednesday: 7:30 am - 4 pm
Thursday: 7:30 am - 4 pm
Friday: 7:30 am - 3 pm
Sat/Sun: Closed
Logan Campus - Main (Office)
1301 North 600 West
Logan, UT 84321
Toll Free: 866-701-1100
Local: 435-753-6780
TDD: 800-346-4128
Fax: 435-752-2016