Bridgerland Technical College
Learn More
About the AM STEM Academy
An example of topics covered:
3D Modeling
Use Solidworks to design 3D layouts.
Electronics Assembly and Soldering
Soldering of through hole and surface mount electronics.
Microcontrollers
The Arduino microcontroller platform.  Arduino's prototyping platforms can sense the environment by receiving input from a variety of sensors and can affect their surroundings by controlling lights, motors, and other actuators.
Industrial Robotics
How to control industrial robots and vision systems through simulation and then on real thing.
Fluid Power
The basics of fluid power systems, how to use schematics, to construct circuits, operation and symbols.
Industrial Mechanics
Receive knowledge and hands-on training with mechanical systems.
Basic Electrical
How to wire basic electrical circuits.
Motors and Motor Controls
Operation of AC and DC motors as well as how to wire motor control circuits.
PLC (Programmable Logic Controllers)
How to program the brain behind most manufacturing facilities using a variety of sensors and other devices.
Automation Troubleshooting
Prepares students for troubleshooting automation found in the manufacturing processes.
Bridgerland Technical College
Pathway from BTECH
to a USU BS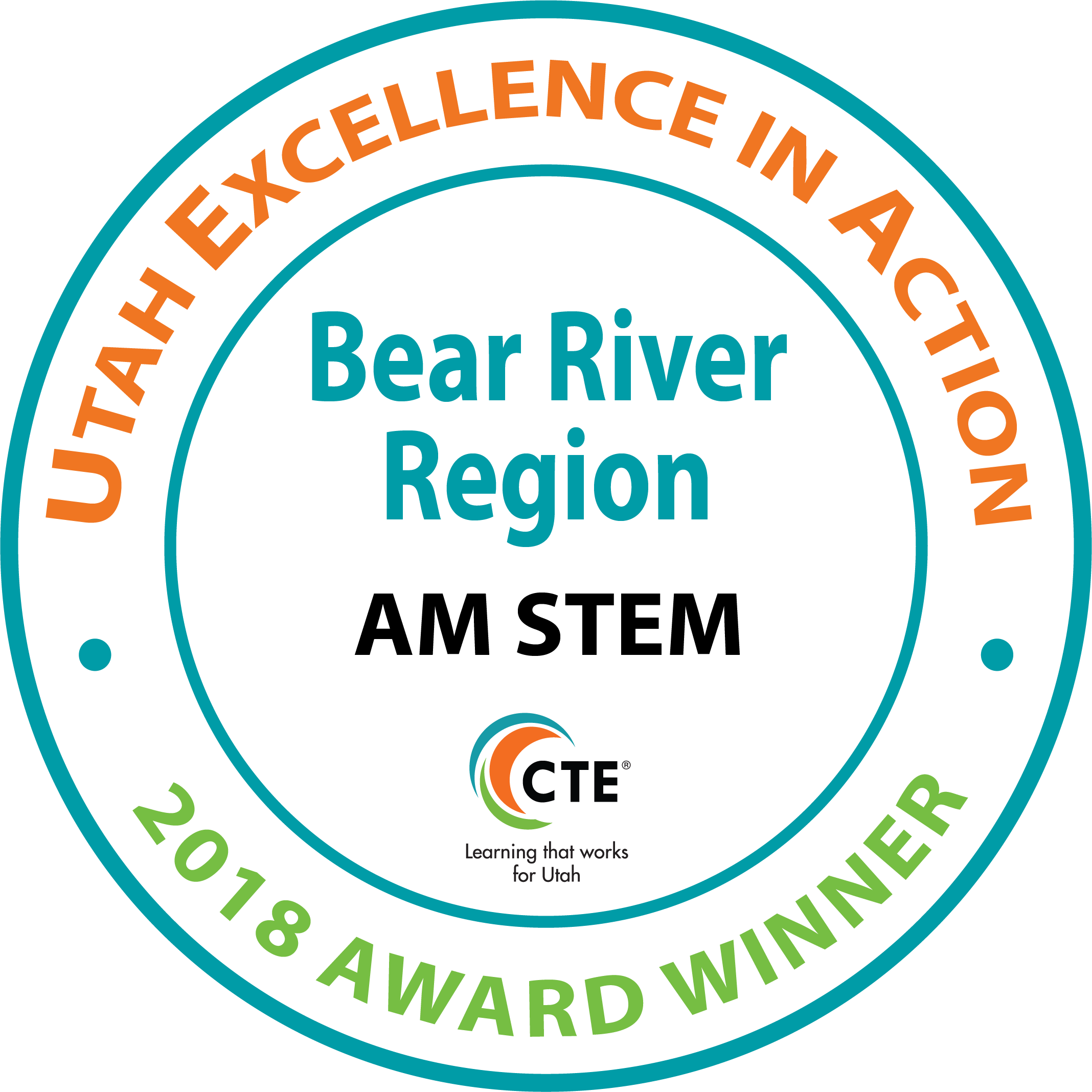 BEAR RIVER REGION AM STEM ACADEMY AWARD
The Bear River Region high school AM STEM Academy was recognized as a winner of the 2018 Utah Career and Technical Education Excellence in Action Award. This high school offering has a rigorous sequence of courses beginning with foundation skills to real-world, hands-on experience in the classroom led by dedicated educators and work-based experiences facilitated by industry partners. The AM STEM Academy was recognized as a superior CTE offering in the state of Utah, exemplifying excellence in the successful implementation of the following:
CTE Career Pathways
Progression and connection from secondary to postsecondary education
Meaningful work-based learning opportunities
Substantial and evidence-based impact on student achievement and success
Logan Campus - Main
Telephone: 435-753-6780
Student Services
Monday: 8 am - 4:30 pm
Tuesday: 8 am - 6 pm
Wednesday: 8 am - 6 pm
Thursday: 8 am - 4:30 pm
Friday: 8 am - 4 pm
Sat/Sun: Closed
Brigham City Campus
Telephone: 435-734-0614
Student Services
Monday: 7:30 am - 4 pm
Tuesday: 7:30 am - 4 pm
Wednesday: 7:30 am - 4 pm
Thursday: 7:30 am - 4 pm
Friday: 7:30 am - 3 pm
Sat/Sun: Closed
Logan Campus - Main . 435-753-6780
1301 North 600 West, Logan, UT 84321
Brigham City Campus . 435-734-0614
325 West 1100 South Brigham City, UT 84302