Beginning Grant Writing (CE)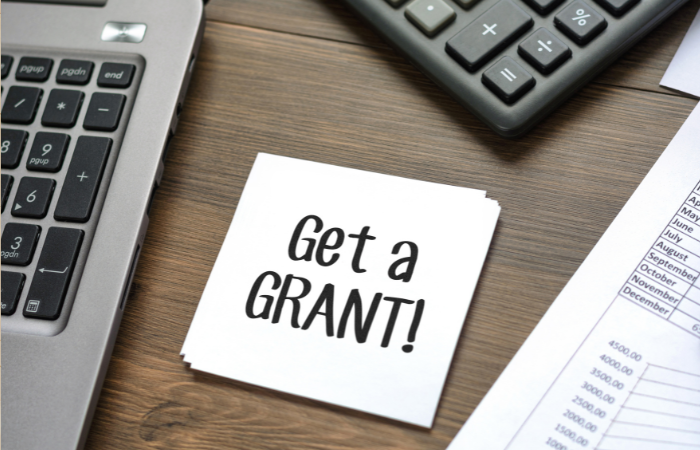 This hands-on course explores the essential principles and practices of successful grant writing. Students will gain the skills and knowledge needed to secure funding for nonprofit organizations, research projects, and community initiatives. Learn to identify funding sources, develop program goals and objectives, create effective budgets, and write compelling grant narratives. 
Instructor: Jessica Titel has a Bachelor of Science in Child and Adolescent Development from Cal State Fullerton and a Master of Arts in Human Behavior from National University. She has spent over 10 years working in the family services field with various nonprofits and private agencies. She currently works as a Project Manager for grant writing at MissionQuest. 
Individuals are responsible for canceling their registration should they not be able to attend. Refunds will not be issued for non-attendance. Cancellations received before the first day of class will receive a 100% refund. No refunds, in whole or in part, will be given on or after the first day of class.
Click here to learn more about our Refund Policy.
Registration Code
| Class Dates | Day | Time | Code | Cost |
| --- | --- | --- | --- | --- |
| Oct 16 - Nov 10 | Tu Th | 1 - 2:30 pm* | CE52 0030 01 LC | $100 |
| Nov 13 - Dec 15 | Tu Th | 1 - 2:30 pm* | CE52 0030 02 LC | $100 |
**Students will meet virtually.

The mission of the Bridgerland Technical College is to deliver competency-based, employer-guided career and technical education to both secondary and post-secondary students through traditional and technology-enhanced

methodologies. This hands-on technical education provides occupational education, skills training, and workforce development to support the educational and economic development of the Bear River Region. 

Logan Campus - Main
Telephone: 435-753-6780
Student Services
Monday: 8 am - 4:30 pm
Tuesday: 8 am - 6 pm
Wednesday: 8 am - 6 pm
Thursday: 8 am - 4:30 pm
Friday: 8 am - 4 pm
Sat/Sun: Closed
Brigham City Campus
Telephone: 435-734-0614
Student Services
Monday: 7:30 am - 4 pm
Tuesday: 7:30 am - 4 pm
Wednesday: 7:30 am - 4 pm
Thursday: 7:30 am - 4 pm
Friday: 7:30 am - 3 pm
Sat/Sun: Closed
Logan Campus - Main . 435-753-6780
1301 North 600 West, Logan, UT 84321
Brigham City Campus . 435-734-0614
325 West 1100 South Brigham City, UT 84302