Introduction to Interior Design
This course is a basic introduction to the skills and standards needed to be a successful Interior Designer. Creative and innovative thinking is encouraged while applying specific technical skills that demonstrate a natural talent for design, as well as a professional standard. Eight key standards and skills will be introduced in this course. Assignments, projects, and quizzes have been designed to demonstrate students understand the content and expectations of the Interior Design Department and can apply those skills and standards as instructed and explained. Students must demonstrate creative talent and technical skills for each assignment and project in this course, with a passing grade of 80% to enroll in the Interior Design Program.
Questions? Contact Anna at amerrill@btech.edu. 
Text and materials provided.
Registration Code
Logan (LC)
| Class Date | Code | Cost |
| --- | --- | --- |
| July 8 - Aug 21 | IDES 0995 01 LC | $60 |
| Aug 5 - Sept 18 | IDES 0995 02 LC | $60 |
| Sept 3 - Oct 17 | IDES 0995 03 LC | $60 |
A Little About Bridgerland Technical College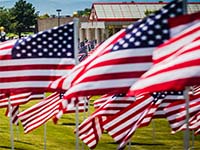 The mission of the Bridgerland Technical College is to deliver competency-based, employer-guided career and technical education to both secondary and post-secondary students through traditional and technology-enhanced methodologies.
Logan Campus - Main
Student Services
Monday: 8 am - 4:30 pm (We will be open at 7:30 am on the first day of registration)
Tuesday: 8 am - 6 pm
Wednesday: 8 am - 6 pm
Thursday: 8 am - 4:30 pm
Friday: 8 am - 4 pm
Sat/Sun: Closed
Brigham City Branch Campus 
Telephone: 435-734-0614
In-Person Hours Brigham City Branch Campus
Monday: 7:30 am - 4 pm
Tuesday: 7:30 am - 4 pm
Wednesday: 7:30 am - 4 pm
Thursday: 7:30 am - 4 pm
Friday: 7:30 am - 3 pm
Sat/Sun: Closed
Logan Campus - Main (Office)
1301 North 600 West
Logan, UT 84321
Toll Free: 866-701-1100
Local: 435-753-6780
TDD: 800-346-4128
Fax: 435-752-2016