Bridgerland Technical College
Admissions, Enrollment,
& Registration
Admissions is the first stage in the process of attending college. Generally, it includes such things as choosing a program or course, and perhaps taking an assessment and meeting other pre-enrollment requirements. Enrollment is the process of completing forms, establishing a start date, declaring enrollment commitments, and selecting a payment option. Registration occurs when tuition and fees are generated and a student becomes an active participant in school.
Learn more about the college's various enrollment objectives and procedures for admission outlined in policy 604 Admissions, Enrollment, & Registration.  Meet admissions, get enrolled, and register for a post-secondary certificate-seeking program by following a few easy steps.
A Little About Bridgerland Technical College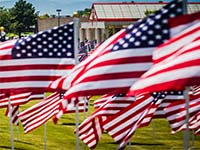 The mission of the Bridgerland Technical College is to deliver competency-based, employer-guided career and technical education to both secondary and post-secondary students through traditional and technology-enhanced methodologies. This hands-on technical education provides occupational education, skills training, and workforce development to support the educational and economic development of the Bear River Region.
Logan Campus
1301 North 600 West
Logan, UT 84321
Toll-Free: 866-701-1100
Local: 435-753-6780
TDD: 800-346-4128
Fax: 435-752-2016
Brigham City Campus
325 West 1100 South
Brigham City, UT 84302
Main: 435-734-0614
Toll-Free: 800-827-0614
Fax: 435-734-0431