Bridgerland Technical College
Information Technology
Service Desk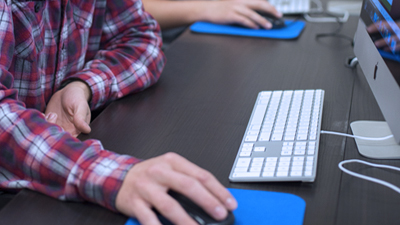 This service is available to all faculty, staff, and students of Bridgerland Technical College for their personal machines. (Not available at Brigham City Branch Campus.)
Hours: No appointment needed work performed on first come basis
9 a.m. to 5 p.m., Monday - Thursday
9 a.m. to 4 p.m., Friday
Closed Saturdays, Sundays and School Holidays
Location:
Bridgerland Technical College West Campus (1000 West 1401 North, Logan) South Hallway, Room #1826
Cost:
$40 service fee for mobile devices (plus parts, if needed) most mobile repairs take 30mins – 2hr if parts are in stock.
$25 service fee for computer repairs (plus parts, if needed). 3-5 days for most repairs
Contact:
(435) 750-3277 or itsd@btech.edu for more information.
All PC Services are covered by one $25 Service Fee per device, Parts not included
Virus/Malware Removal
PC/Notebook Cleaning i.e. (Dust removal/Thermal paste replacement)
PC/Notebook Optimization
Notebook LCD Screen Repair
PC Troubleshooting
iMac/MacBook Repair
Limited Data Recovery
Hard Drive Cloning/Upgrading
All Mobile/Tablet Services are covered by one $40 Service fee per device, Parts not included
High Quality/OEM- replacements on Glass/Digitizer/LCD Screen (No Glass-only repairs)
Phone/Tablet Battery replacement
Protective Tempered Glass Installation
Charging port issues (possible fix depends on device)
Headset/Speaker issues
Many iPhone/iPad parts in stock
Most Android Phone/Tablet parts will be ordered on as needed basis
A Little About Bridgerland Technical College
The mission of the Bridgerland Technical College is to deliver competency-based, employer-guided career and technical education to both secondary and post-secondary students through traditional and technology-enhanced methodologies.
Logan Campus 
Student Services
Monday: 8 am - 4:30 pm (We will be open at 7:30 am on the first day of registration)
Tuesday: 8 am - 6 pm
Wednesday: 8 am - 6 pm
Thursday: 8 am - 4:30 pm
Friday: 8 am - 4 pm
Sat/Sun: Closed
Brigham City Branch Campus 
In-Person Hours Brigham City Branch Campus
Monday: 7:30 am - 4 pm
Tuesday: 7:30 am - 4 pm
Wednesday: 7:30 am - 4 pm
Thursday: 7:30 am - 4 pm
Friday: 7:30 am - 3 pm
Sat/Sun: Closed
Main Office
1301 North 600 West
Logan, UT 84321
Toll Free: 866-701-1100
Local: 435-753-6780
TDD: 800-346-4128
Fax: 435-752-2016