Bridgerland Technical College
In 1990, Congress enacted the Crime Awareness and Campus Security Act (Title II of Public Law 101-542) which amended the Higher Education Act of 1965 (HEA). This Act requires all postsecondary institutions participating in HEA's Title IV student financial assistance programs to disclose campus crime statistics and security information.
The Act, as amended, renamed the law the Jeanne Clery Disclosure of Campus Security Policy and Campus Crime Statistics Act in memory of a student who was slain in her dorm room in 1986. It is generally referred to as the Clery Act.
In accordance with the law, by October 1 of each year, the college publishes an annual security report which includes crime statistics for the three most recently completed calendar years. The report also includes campus safety and crime prevention policies and procedures.
The Annual Security Report and Campus Crime Statistics is posted on the college's Consumer Information webpage under the heading Annual Security Report and Campus Crime Statistics (including safety policies, procedures, response, and prevention).
A Little About Bridgerland Technical College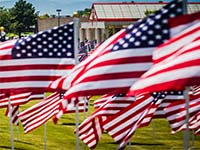 The mission of the Bridgerland Technical College is to deliver competency-based, employer-guided career and technical education to both secondary and post-secondary students through traditional and technology-enhanced methodologies. This hands-on technical education provides occupational education, skills training, and workforce development to support the educational and economic development of the Bear River Region.
Logan Campus
1301 North 600 West
Logan, UT 84321
Toll-Free: 866-701-1100
Local: 435-753-6780
TDD: 800-346-4128
Fax: 435-752-2016
Brigham City Campus
325 West 1100 South
Brigham City, UT 84302
Main: 435-734-0614
Toll-Free: 800-827-0614
Fax: 435-734-0431