Bridgerland Technical College
Drug and Alcohol Free
Workplace and Education Environment
Bridgerland Technical College provides for a safe and productive work and educational environment that is free from the effects of unlawful possession, use, or distribution of drugs and alcohol by students, visitors, and employees on the school's premises, or as part of the school's activities. Violations will result in disciplinary action, which may include dismissal from the college and sanctions under state, local, and federal law.
The college maintains an effective Drug and Alcohol Abuse Prevention Program. Access the complete program on the college's Consumer Information webpage under the heading Drug and Alcohol Abuse Prevention Program.
School policies supporting this program may be found on the school's Plans, Policies, & Procedures webpage. See policy 300.313 Drug and Alcohol Free Workplace; Drug and Alcohol Testing and policy 600.640 Student/Visitor Drug- and Alcohol-Free Education Environment for more information.
A Little About Bridgerland Technical College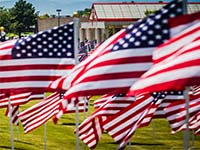 The mission of the Bridgerland Technical College is to deliver competency-based, employer-guided career and technical education to both secondary and post-secondary students through traditional and technology-enhanced methodologies. This hands-on technical education provides occupational education, skills training, and workforce development to support the educational and economic development of the Bear River Region.
Logan Campus
1301 North 600 West
Logan, UT 84321
Toll-Free: 866-701-1100
Local: 435-753-6780
TDD: 800-346-4128
Fax: 435-752-2016
Brigham City Campus
325 West 1100 South
Brigham City, UT 84302
Main: 435-734-0614
Toll-Free: 800-827-0614
Fax: 435-734-0431