Interpersonal Communication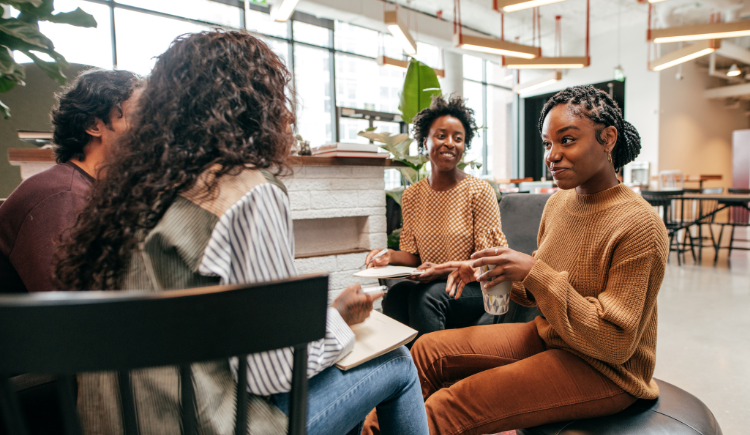 This interpersonal communications class will help you to learn the skills, techniques, and understanding of how to express yourself more assertively, whether in your own personal family/friend relationships, in the workplace and within your community.  Be prepared to learn, have fun, laugh, and participate in this empowering class that will change your life!
Topics will include the following:
Identifying the 4 types of communication (assertive, passive, aggressive and passive-aggressive)
The components of communication
Gender differences in styles of communication
The difference between thinking and feeling,
The basic assertive message
Power and victim language
How to power up your job interview language
Identifying your "blocks" to communicating assertively
Self-talk
Centering and mindfulness
How to keep and maintain personal power
Creating your own personal bill of rights, 
How to say "NO", conflict and negotiation
Criticism vs. constructive feedback 
Listening skills
Instructor: Troy Lamb is passionate about teaching others how to excel in their personal and professional lives, is a networker and loves to provide resources, programs and services materials to help individuals learn how to become successful in their endeavors from employment to financial freedom.
Individuals are responsible for canceling their registration should they not be able to attend. Refunds will not be issued for non-attendance. Cancellations received before the first day of class will receive a 100% refund. No refunds, in whole or in part, will be given on or after the first day of class.
Click here to learn more about our Refund Policy.
Registration Code
| Class Date | Day | Time | Code | Cost |
| --- | --- | --- | --- | --- |
| Oct 17 - 26 | Tu  Th | 6–8 pm | CE81 0040 01 LC | $40 |
| Nov 14 - Nov 30* | Tu  Th | 6–8 pm | CE81 0040 02 LC | $40 |
*No class Nov 21 or 23

The mission of the Bridgerland Technical College is to deliver competency-based, employer-guided career and technical education to both secondary and post-secondary students through traditional and technology-enhanced

methodologies. This hands-on technical education provides occupational education, skills training, and workforce development to support the educational and economic development of the Bear River Region. 

Logan Campus - Main
Telephone: 435-753-6780
Student Services
Monday: 8 am - 4:30 pm
Tuesday: 8 am - 6 pm
Wednesday: 8 am - 6 pm
Thursday: 8 am - 4:30 pm
Friday: 8 am - 4 pm
Sat/Sun: Closed
Brigham City Campus
Telephone: 435-734-0614
Student Services
Monday: 7:30 am - 4 pm
Tuesday: 7:30 am - 4 pm
Wednesday: 7:30 am - 4 pm
Thursday: 7:30 am - 4 pm
Friday: 7:30 am - 3 pm
Sat/Sun: Closed
Logan Campus - Main . 435-753-6780
1301 North 600 West, Logan, UT 84321
Brigham City Campus . 435-734-0614
325 West 1100 South Brigham City, UT 84302