LS 104: Delegation: Dividing the Tasks and Multiplying the Gains
The Challenge
Go ahead. Do it all yourself.
I can't.
Why not?
Because there's just too much to do. I can't do it all.
Amen to that.
As you move up the leadership ladder, you cannot—by the sheer number of tasks to be accomplished—do everything. It's logistically —and chronologically—impossible.
So you have to delegate. And, to delegate, you have to know how to delegate.
The Workshop
Highly interactive. Focused on your concerns. Answering your questions.
The planned discussion will include—
The advantages of doing-it-yourself and the advantages of delegation.
How to choose between the two.
The best way to delegate.
The best way to support those delegated with a task.
The best way to follow up.
Text and materials provided.
A Little About Bridgerland Technical College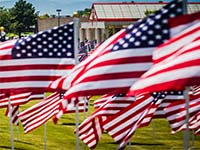 The mission of the Bridgerland Technical College is to deliver competency-based, employer-guided career and technical education to both secondary and post-secondary students through traditional and technology-enhanced methodologies. This hands-on technical education provides occupational education, skills training, and workforce development to support the educational and economic development of the Bear River Region.
Logan Campus
1301 North 600 West
Logan, UT 84321
Toll-Free: 866-701-1100
Local: 435-753-6780
TDD: 800-346-4128
Fax: 435-752-2016
Brigham City Campus
325 West 1100 South
Brigham City, UT 84302
Main: 435-734-0614
Toll-Free: 800-827-0614
Fax: 435-734-0431