Identifying Real Causes and Solving Problems
Imagine a morning where you wake up, swing your legs to the side of the bed, and find your feet sinking through 6 inches of water before they hit the floor. You've got a problem.
Now imagine that someone suggests you just turn on the ceiling fan to take care of the water. Maybe that'll help dry things out.
As ridiculous as this scenario sounds, businesses make the same unfortunate mistakes every day. We can often easily identify our problems. We are often quick to jump to ideas of suggested solutions. But we rarely stop to understand why the problem happened in the first place.
The workshop will be an insightful resource to learn how to realistically look at our business end to end. We will learn valuable tools:
Common business standards for root cause analysis
Analyzing the impacts of people, processes, and tools within our business
Hands-on practice evaluating causes and developing real solutions
Realistic strategies to implement our solutions
Text and materials provided.
A Little About Bridgerland Technical College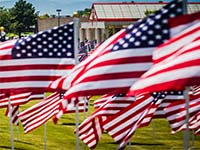 The mission of the Bridgerland Technical College is to deliver competency-based, employer-guided career and technical education to both secondary and post-secondary students through traditional and technology-enhanced methodologies. This hands-on technical education provides occupational education, skills training, and workforce development to support the educational and economic development of the Bear River Region.
Logan Campus
1301 North 600 West
Logan, UT 84321
Toll-Free: 866-701-1100
Local: 435-753-6780
TDD: 800-346-4128
Fax: 435-752-2016
Brigham City Campus
325 West 1100 South
Brigham City, UT 84302
Main: 435-734-0614
Toll-Free: 800-827-0614
Fax: 435-734-0431