QuickBooks Online (DIY for Small Businesses)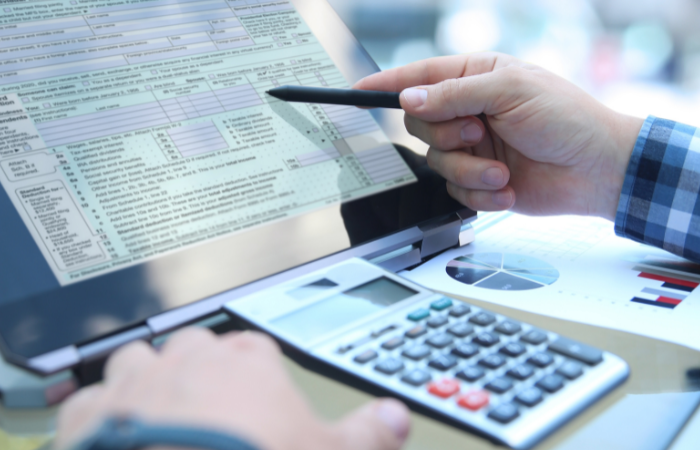 Computer demonstration format with a workbook, QBO subscription strongly encouraged.   
Topics: 
Session 1-
Accounting Basics 
Understanding the different QBO subscriptions 
Navigation in QBO 
Session 2-
Workflows and Forms
Income/Customer Workflow
Expense/Vendor Workflow
Session 3-
Banking Workflow/ Reconciling 
Reporting 
Review and Q&A 
Instructor: Marilyn Balls earned her Bachelor of Science in Business Administration, Accounting, and Finance from Stevens-Henager College in 2009. She has been bookkeeping professionally for over 15 years and has helped business owners in various industries. She has a passion for teaching individuals and entrepreneurs to find joy and success with regard to their books and budgets.
Instructor: Amanda Bunnell earned a certificate in Business Technology from BTECH in 2019. After a 20-year career in Cosmetology, she turned in her scissors and took up bookkeeping professionally. She has more than 16 years of business ownership and accounting for small businesses. She loves helping individuals and business owners grow and succeed and to be part of the journey.
Individuals are responsible for canceling their registration should they not be able to attend. Refunds will not be issued for non-attendance. Cancellations received before the first day of class will receive a 100% refund. No refunds, in whole or in part, will be given on or after the first day of class.
Click here to learn more about our Refund Policy.
"Students who do not have a current QBO subscription can contact the instructors before first class date and arrange for temporary access to a working file during the course. Please email: Marilyn@mynellcountinghouse.com"
Registration Code
 Logan Campus
| Class Date | Days | Time | Code | Cost |
| --- | --- | --- | --- | --- |
| Oct 18, 25, Nov 1 | Wed | 6 - 8 pm | CE52 0015 01 LC | $120 |

Brigham City Campus
| Class Date | Days | Time | Code | Cost |
| --- | --- | --- | --- | --- |
| Nov 9, 16, 30 | Thurs | 6 - 8 pm | CE52 0015 01 BC | $120 |

The mission of the Bridgerland Technical College is to deliver competency-based, employer-guided career and technical education to both secondary and post-secondary students through traditional and technology-enhanced

methodologies. This hands-on technical education provides occupational education, skills training, and workforce development to support the educational and economic development of the Bear River Region. 

Logan Campus - Main
Telephone: 435-753-6780
Student Services
Monday: 8 am - 4:30 pm
Tuesday: 8 am - 6 pm
Wednesday: 8 am - 6 pm
Thursday: 8 am - 4:30 pm
Friday: 8 am - 4 pm
Sat/Sun: Closed
Brigham City Campus
Telephone: 435-734-0614
Student Services
Monday: 7:30 am - 4 pm
Tuesday: 7:30 am - 4 pm
Wednesday: 7:30 am - 4 pm
Thursday: 7:30 am - 4 pm
Friday: 7:30 am - 3 pm
Sat/Sun: Closed
Logan Campus - Main . 435-753-6780
1301 North 600 West, Logan, UT 84321
Brigham City Campus . 435-734-0614
325 West 1100 South Brigham City, UT 84302