Bridgerland Technical College
Turn Technical Training into an Associate Degree!
Bridgerland Technical College is excited to offer an educational pathway for its students. Bridgerland Technical College's 900+ hour certificates convert directly to 30 semester credits at Utah State University (USU) in the General Technology Associate of Applied Science (AAS) degree.
In just a few simple steps, graduates can earn a General Technology AAS degree with an emphasis in Allied Health, Business, Design & Creative Arts, or Technology Systems:
Successfully complete an approved Bridgerland Technical College certificate of 900 hours or greater. Click to view the programs here.
Contact a USU advisor and apply for admission at (435) 919-1200.
Complete additional USU requirements outlined in your chosen emphasis area.
Graduate with an AAS Degree
A Little About Bridgerland Technical College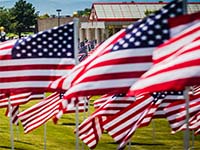 The mission of the Bridgerland Technical College is to deliver competency-based, employer-guided career and technical education to both secondary and post-secondary students through traditional and technology-enhanced methodologies.
Logan Campus - Main
Student Services
Monday: 8 am - 4:30 pm (We will be open at 7:30 am on the first day of registration)
Tuesday: 8 am - 6 pm
Wednesday: 8 am - 6 pm
Thursday: 8 am - 4:30 pm
Friday: 8 am - 4 pm
Sat/Sun: Closed
Brigham City Branch Campus 
Telephone: 435-734-0614
In-Person Hours Brigham City Branch Campus
Monday: 7:30 am - 4 pm
Tuesday: 7:30 am - 4 pm
Wednesday: 7:30 am - 4 pm
Thursday: 7:30 am - 4 pm
Friday: 7:30 am - 3 pm
Sat/Sun: Closed
Logan Campus - Main (Office)
1301 North 600 West
Logan, UT 84321
Toll Free: 866-701-1100
Local: 435-753-6780
TDD: 800-346-4128
Fax: 435-752-2016