In order for Utah's business and industry to remain competitive, training and retraining of the workforce is a necessary and continuing process.
Bridgerland Technical College can "custom fit" training to meet specific objectives from basic skill testing and training of new employees to skill upgrading for existing employees. The College can assist by providing assessment and short-term intensive training to meet your requirements. Funds are available for qualifying firms. Training can be either at Bridgerland Technical College or your facility.
The Custom Fit Department has a full-time staff ready to help you with your needs. In addition to the full-time staff, we utilize a community of experts for training purposes. We offer courses in almost every area where one needs training.
Frontline Leadership Series
We offer twelve leadership workshops throughout the year
The second Thursday of each month
8:30 AM - 12:30 PM 
Taught by Kurt Weiland of Jefferson Smith The series is especially helpful for recently promoted leaders (who now must lead their former co-workers). The specific—and highly interactive—workshops will give leaders tools they can use immediately.
Seating is limited to the first 20 registrations.  These courses can also be taught at your site, on your schedule. 
| | | |
| --- | --- | --- |
| 1 | June 13, 2019 | Leadership v. Followship: Leading, Guiding, and Building Others |
| 2 | July 11, 2019 | Writing Up and Down the Organization: Better, Faster, Easier |
| 3 | Aug 8, 2019 | Creating Long-term Loyalty: Engaging Employees and Customers |
| 4 | Sep 12, 2019 | Meeting Management: Making Meetings More Effective |
| 5 | Oct 10, 2019 | Teambuilding: Creating Teams and Solving Problems |
| 6 | Nov 14, 2019 | Delegation: Dividing the Tasks and Multiplying the Gains |
| 7 | Dec 12, 2019 | Speaking Up and Down the Organization: Clearly and Confidently |
| 8 | Jan 9, 2020 | Time Management at All Levels: Getting It Done Quickly and Effectively |
| 9 | Feb 13, 2020 | Project Management: Starting and Finishing Critical Tasks |
| 10 | Mar 12, 2020 | Change Management: Using Change as a Business Multiplier |
| 11 | Apr 9, 2020 | Training Management: Creating a Strong, Capable, and Engaged Workforce |
| 12 | May 14, 2020 | Improving Behavior: Setting and Achieving Performance Goals for All Workers |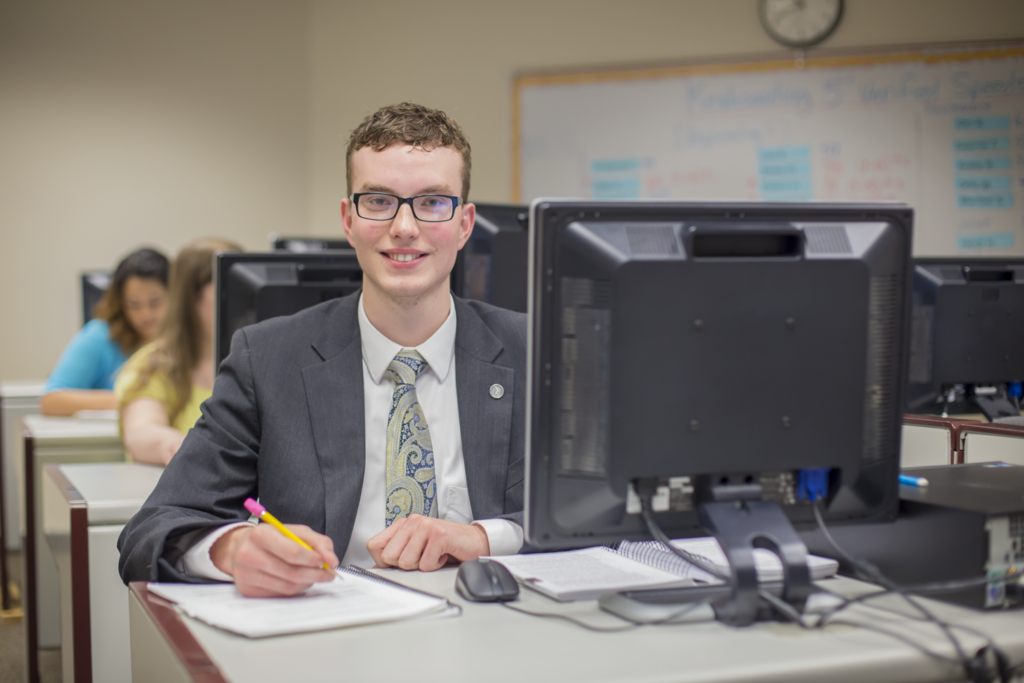 Customized Industry Training
Computer software training
Operating systems
Networking
Web development
Hydraulics
Pneumatics
Motor controls
Programmable Logic Controllers (PLC)
Safety
Employee and supervisory development
Team management training
Motivation
Leadership
Occupational Safety and Health Administration (OSHA) safety
...and much more!
Custom Fit Industry Training
Sterling Petersen
Custom Fit Director
Training & Development Specialist
Kashlie Hamilton
After each training there are always employees that comment on the great experience they've had.
The staff is really pleasant to work with and has a great 'help you' attitude.
Employees are much more efficient due to the training that was received.
The trainer was very flexible and worked around our complicated schedules. It was fun and exciting and they look forward to more training.
The Custom Fit funding helped us ensure our compliance with federal and state safety training requirements.
The instructors do an excellent job engaging and captivating the audience. Their delivery of subject matter is excellent and increases participant retention. Excellent!
Bridgerland Technical College Custom Fit has provided LW Miller Companies with a wide range of training from basic computer skills to advanced programming, OSHA safety, and customer service. I have found their staff to be extremely competent and fun to work with. As their name implies, they have been experts when it comes to a 'Custom Fit' for our training needs."
LW Miller Companies
A Little About Bridgerland Technical College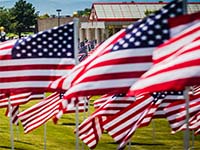 The mission of the Bridgerland Technical College is to deliver competency-based, employer-guided career and technical education to both secondary and post-secondary students through traditional and technology-enhanced methodologies.
Logan Campus - Main
Student Services
Monday: 8 am - 4:30 pm (We will be open at 7:30 am on the first day of registration)
Tuesday: 8 am - 6 pm
Wednesday: 8 am - 6 pm
Thursday: 8 am - 4:30 pm
Friday: 8 am - 4 pm
Sat/Sun: Closed
Brigham City Branch Campus 
Telephone: 435-734-0614
In-Person Hours Brigham City Branch Campus
Monday: 7:30 am - 4 pm
Tuesday: 7:30 am - 4 pm
Wednesday: 7:30 am - 4 pm
Thursday: 7:30 am - 4 pm
Friday: 7:30 am - 3 pm
Sat/Sun: Closed
Logan Campus - Main (Office)
1301 North 600 West
Logan, UT 84321
Toll Free: 866-701-1100
Local: 435-753-6780
TDD: 800-346-4128
Fax: 435-752-2016