Bridgerland Technical College
*Exceptions for secondary students younger than age 16 may be granted with the written permission from the CTE Director, high school counselor, and/or successful completion of the College programmatic assessment(s).
Ready to Earn Credits Towards a University Degree?
Get a jump start on your college education! While in high school, students can work toward an AAS Degree at University.
Counseling Procedures
Any student who fails to follow program or Bridgerland Technical College rules will be counseled by the instructor or Student Services staff. All counseling will be documented using the High School Counseling Record, which will become a part of the student's permanent file. Copies of all counseling records will be sent to parents and the home high school for the school's information and action. When a student receives a third counseling record, he/she is referred back to the home high school. Students who are dismissed from Bridgerland Technical College may appeal. If the College finds that readmission would be appropriate, a new enrollment form will be completed and given to the student. Students re-enrolled under this section will be enrolled on a "Contract" basis and will be required to sign an agreement setting forth re-enrollment terms. If the agreement is violated, the student will be referred back to his/her home high school and will not be allowed to re-enroll again during the school year.
Scholarships and/or Waivers for Graduating High School Students
Scholarships and/or Waivers are available for enrollment after high school graduation. Students may apply their senior year. Current scholarships can be found on the Financial Aid and Scholarships page.
A Little About Bridgerland Technical College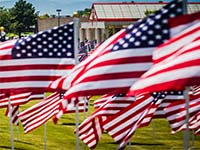 The mission of the Bridgerland Technical College is to deliver competency-based, employer-guided career and technical education to both secondary and post-secondary students through traditional and technology-enhanced methodologies. This hands-on technical education provides occupational education, skills training, and workforce development to support the educational and economic development of the Bear River Region.
Logan Campus - Main
Telephone: 435-753-6780
Student Services
Monday: 8 am - 4:30 pm
Tuesday: 8 am - 6 pm
Wednesday: 8 am - 6 pm
Thursday: 8 am - 4:30 pm
Friday: 8 am - 4 pm
Sat/Sun: Closed
Brigham City Branch Campus
Telephone: 435-734-0614
Student Services
Monday: 7:30 am - 4 pm
Tuesday: 7:30 am - 4 pm
Wednesday: 7:30 am - 4 pm
Thursday: 7:30 am - 4 pm
Friday: 7:30 am - 3 pm
Sat/Sun: Closed
Logan Campus - Main (Office)
1301 North 600 West
Logan, UT 84321
Toll Free: 866-701-1100
Local: 435-753-6780
TDD: 800-346-4128
Fax: 435-752-2016