Nursing Assistant is an approved Utah Nursing Assistant Registry (UNAR) training program that prepares a student to become a Certified Nursing Assistant (CNA). Students learn basic entry-level skills to work as a direct care provider. Students are taught in a simulated lab utilizing demonstrations, practice, and role play. Students will participate in 24 hours of supervised clinical experience at a long-term care facility. Upon completion of the course requirements, the student will be eligible to take the UNAR skills and written exams for state certification as a Certified Nursing Assistant (CNA).
Objectives
Graduates will identify abnormal findings, such as from vital signs, to report to nursing personnel using appropriate verbal and/or written communication.
Graduates will correctly demonstrate 100% of the skills listed on the Nursing Assistant Proficiency Performance (NAPP) list from the Utah Nursing Assistant Registry (UNAR).
Graduates will demonstrate knowledge of the content including resident rights, communication, infection prevention, basic safety and emergencies, positioning and transfers, basic human needs, hygiene and grooming, nutrition, end of life care, and legal and ethical responsibilities.
Graduates will execute safe and effective care for residents in a long-term care facility.
The following are the requirements for certification through the Utah Nursing Assistant Registry (UNAR) as a Certified Nursing Assistant (CNA):
Complete an approved Nursing Assistant Training and Competency Evaluation Programs (NATCEP) program, such as the Nursing Assistant program through Bridgerland Technical College. Alternatively, completion of the Fundamentals of Nursing course would meet this requirement.
Demonstrate minimum competency by passing both the knowledge and skills demonstration UNAR exams upon completion of your nursing assistant training.
If you have an active certificate in another state, you can become certified in Utah through the reciprocity process.

Nursing Assistant (Intensive Schedule)
Do you need to get your certification quickly? Enroll in any of the Monday – Friday, 8 am – 12 noon class options to complete in 4-5 weeks (see Registration Codes below). Attendance is mandatory, with no room for absences. Rigorous course for the academically sound. Study time outside of class recommended. Some weekend clinicals may be required.
Adult students must be 18 years or older and have a high school diploma or recognized equivalent, and are required to purchase books, uniforms, and supplies. A non-refundable $50 background check fee is required for clinical experience and must be complete at least 7 days prior to the start of class.
AHA BLS Provider CPR is a prerequisite for this course. Click here for CPR information.
For additional information on occupational profile, please click here.
What is the difference between a job and a career?
The words career and job are very different. To be specific, a job is what you show up to for work; a career spans your lifetime and includes your education, training, professional memberships, and is something you love doing.
Logan Campus Application
Registration Codes
Spring Registration Begins March 20, 2023
Class Date
Time
Code
Cost
April 10 - May 30 (M, T, Th)
**with clinicals to June 27
5:30 - 9:30 pm
CNAT1001 13 LC
$445
Class Date
Time
Code
Cost
April 10 - May 17 (M - F)**with clinicals to June 14 OR April 10 - June 2 (M, W, F)**with clinicals to June 30
8 - noon
CNAT1001 14 LC
$445
May 1 - June 1 (M - F)**with clinicals to June 28 OR May 1 - June 26 (M, W, F)**with clinicals to July 26
8 - noon
CNAT1001 15 LC
$445
June 5 - July 7 (M - F)**with clinicals to Aug 4 OR June 5 - July 31 (M, W, F)**with clinicals to Aug 28
8 - noon
CNAT1001 16 LC
$445
**Clinical days are arranged and may include nights and weekends. Clinicals cannot be started until didactic and lab work is complete.
Students are required to pay tuition and fees at the time of registration.
Estimated Monthly Payment:
Tuition and fees are due in full at the time of registration.
Campus Locations
Logan Campus
Certificate Duration
100 Hours - 1-3 months
Certificate Availability
High School Students: Arranged - varies by school Adult Students: - See Registration Codes on the Left
Outcome Data
Reported Annually to the Accrediting Agency Council on Occupational Education
Completion:
93%
Job Placement:
87% Licensure: 96% Withdrawal: 7%
Outcome statistics are compiled annually based on Training Outcome surveys 
conducted with students post-graduation. Data is gathered through coordination 
with the student, faculty, Student Services Office personnel, and licensing agencies.
A Little About Bridgerland Technical College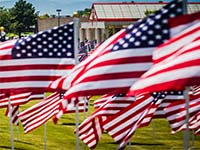 The mission of the Bridgerland Technical College is to deliver competency-based, employer-guided career and technical education to both secondary and post-secondary students through traditional and technology-enhanced methodologies. This hands-on technical education provides occupational education, skills training, and workforce development to support the educational and economic development of the Bear River Region.
Logan Campus
1301 North 600 West
Logan, UT 84321
Toll-Free: 866-701-1100
Local: 435-753-6780
TDD: 800-346-4128
Fax: 435-752-2016
Brigham City Campus
325 West 1100 South
Brigham City, UT 84302
Main: 435-734-0614
Toll-Free: 800-827-0614
Fax: 435-734-0431
Scroll To Top